NFL Insiders debate: Snubs, overrated players in NFLRank top 100
NFLRank, our annual ranking of the top 100 players in the league, is out, and we're sure not every fan base is happy. That's why we've assembled a group of NFL Insiders to audit the list with their takes on who's underrated, who's overrated and much more.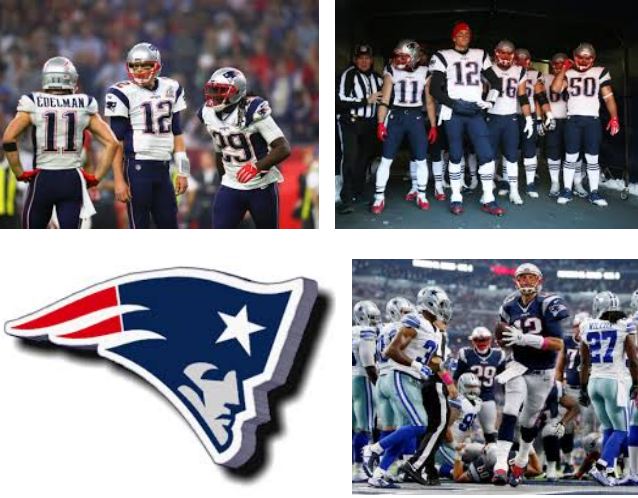 Who's the most underrated player in the top 100?
Matt Bowen, NFL writer: Landon Collins, S, New York Giants
Rank: 29
Collins is a modern-day hybrid safety with the physicality and playmaking skills to line up anywhere in the secondary. Based on his tape, he should've won the Defensive Player of the Year award in 2016. At No. 29 overall here? That's too low given his impact on the game. And I expect him to have another huge season.
Domonique Foxworth, The Undefeated senior writer: Dak Prescott, QB, Dallas Cowboys
Rank: 77
Really!? I appreciate that being surrounded by several other top-100 players means there is a ceiling on the amount of credit Prescott will receive. But it doesn't seem that discount was applied to the five other Cowboys offensive players, who outrank Dak despite obviously benefiting from his excellent play. I am far from a Dak fanboy. Even late into last season, I thought the Cowboys would have been better off with Tony Romo. But that doesn't change the fact that Dak's Total QBR (adjusted for strength of defenses) is better than seven of the nine QBs ahead of him. And in the playoffs, he went toe-to-toe with Aaron Rodgers, throwing for 302 yards and three touchdowns.
Dan Graziano, national NFL writer: Tyrann Mathieu, S, Arizona Cardinals
Rank: 59
I understand the likely reason he's as low as he is because health issues have cost him so many games. But when he's on the field, he's able to change games in a variety of different ways, and if we evaluate him simply on skill and impact, I think he would deserve to be higher up the list.
Aaron Schatz, editor of Football Outsiders: Earl Thomas, S, Seattle Seahawks
Rank: 18
Have you seen the stat splits of Seattle's defense with and without Thomas last season? With Thomas, Seattle's pass defense DVOA (explained here) was minus-7.0 percent, which would have ranked fourth for the season. Without Thomas, it was plus-25.9 percent, which would have ranked 28th. It's hard to prove the value of safeties with individual stats, but the team stats suggest that Thomas is one of the 10 most valuable players in the league.
Mike Sando, senior NFL writer: Calais Campbell, DL, Jacksonville Jaguars
Rank: 86
Campbell ranks 33rd among players listed as defensive ends, defensive tackles or nose tackles. He was one of the two or three most dominant interior defenders in the game last season and a true difference-maker. Now the 30-year-old is in Jacksonville, where the defense should be improved again.
Field Yates, NFL Insider: Olivier Vernon, DE, New York Giants
Rank: 61
The Giants bucked their normal free-agency spending habits last offseason and paid substantial money to the coveted Vernon. He's a ferocious edge rusher who constantly disturbs quarterbacks with a unique blend of power and explosiveness. He can bookend their run defense to funnel plays back inside and play in space. Vernon is a beast who is poised for another big season.
Who's the most overrated player in the top 100?
Bowen: Tyron Smith, OT, Dallas Cowboys
Rank: 19
Smith has all the natural tools we look for in an elite tackle, and he's ridiculously talented. But the reality is that he isn't playing to the level of teammate Travis Frederick (No. 24). I don't see him as a top-20 guy in the NFL.
Foxworth: Rob Gronkowski, TE, New England Patriots
Rank: 11
Gronk is returning from season-ending back surgery, which would be reason enough to expect a performance decline from most players. But he has made a habit of returning from injury and performing as if he never left. However, the Patriots traded for Brandin Cooks, which portends a shift away from the tight-end-centric passing attack to one built around the deep ball. The last time the Pats traded for a deep-threat receiver was 2007, when they acquired Randy Moss. They were almost unstoppable. Benjamin Watson, their talented tight end at the time, went from 49 receptions in 2006 to 39 in 2007. If Gronk is healthy, he will be better than that, but I wouldn't expect the 80-catch, 1,000-plus-yard season needed to warrant his ranking.
Graziano: Eric Berry, S, Kansas City Chiefs
Rank: 17
Nothing against Berry, but I'm not sure I'm putting him at the top of the safety list in the entire league. Earl Thomas could be ahead of him, as could Kam Chancellor. Maybe even Landon Collins coming off the 2016 season he had.
Sando: Stephon Gilmore, CB, New England Patriots
Rank: 69
Gilmore is the ninth-rated corner despite coming off a down season. He outranks Jalen Ramsey and Desmond Trufant among corners on this list and is even 15 spots ahead of Calais Campbell, a player the Patriots presumably would much rather have on their roster. Leaving an organization that has been dysfunctional could help Gilmore justify his ranking in the future.
Schatz: Malcolm Butler, CB, New England Patriots
Rank: 56
Butler is a good cornerback — and a very good value given his low salary. He is not the seventh-best cornerback in the league. In the past two years, he has finished 20th and 17th in our charting for adjusted success rate in coverage, but he can be burned deep and has finished 56th and 49th in adjusted yards per pass. And there's no evidence that Butler specifically discourages opposing quarterbacks from targeting the receivers he is covering — we charted him as middle-of-the-pack in target frequency last season. Janoris Jenkins and A.J. Bouye were better if we only consider last season, while Stephon Gilmore and Desmond Trufant have been better over the course of their careers.
Yates: Cameron Wake, DE, Miami Dolphins
Rank: 78
Before Dolphins fans lose their minds, hear me out. I love Wake. He has extraordinary power and an arsenal of pass-rush moves and counters. He is an emotional leader. But after playing just 51.1 percent of the defensive snaps in 2016, I had to factor that in relative to other players whose value is felt on an every-down basis. The 35-year-old Wake is a tremendous player, but Miami has utilized him in a more limited role compared to most players on this list.
Who got snubbed and should have made the top 100?
Bowen: Doug Baldwin, WR, Seattle Seahawks
Baldwin's touchdown numbers dropped last season (seven), but he still produced 94 grabs and 1,128 receiving yards. He's a super-underrated route runner who is tough and ultra-competitive on game day. Baldwin is a tempo-setter and at age 28 is still in his prime.
Foxworth: Brent Grimes, CB, Tampa Buccaneers
The 34-year-old Grimes remains one of the NFL's most explosive players at any position. Last season, he had four interceptions and a league-leading 17 pass breakups while playing in the NFC South, a division overflowing with offensive juggernauts. The undersized, undrafted Shippensburg product is probably used to being undervalued, but he is deserving of a spot in the top 100. His reliability and knack for the ball are rare among cornerbacks and vital to the Bucs' success.
Graziano: Damon Harrison, NT, New York Giants
He plays an underappreciated position, but Harrison plays it better than anyone else in the league does. Even in a passing league, the best run-stuffer should find a place in the top 100. The Giants pay him a premium salary because, even though he might come off the field on third down, the opponent is facing longer third downs because of the work he does on first and second.
Sando: Malcolm Jenkins, S, Philadelphia Eagles
Jenkins and Ezekiel Ansah are two players who stood out. Ansah is coming off an injury-affected 2016 season, but Jenkins hasn't missed a game in three-plus seasons. He's a top-flight player who would start and be an impact player for the vast majority of teams in the league.
Schatz: Doug Baldwin, WR, Seattle Seahawks
Last season, even with his quarterback hurt for part of the year and the offense collapsing around him, Baldwin came out ninth among receivers in value based on Football Outsiders metrics. The year before, he was second, behind only Antonio Brown. I'm not sure what else people want from this guy except maybe a better nickname. Damon "Snacks" Harrison definitely has him on that one.
Yates: Matt Paradis, OC, Denver Broncos
In a league in which offensive linemen are exceedingly difficult to find, the Broncos discovered a diamond in the rough with Paradis. He played hurt throughout 2016 yet never misses time. You can count on him being out there every snap on Sundays. The center position involves more than just the physical skill set; a top-flight center is a mental edge for an offense. Paradis fits that mold.
Looking ahead to 2018: Who will rise into the top 25 of NFLRank?
Bowen: Joey Bosa, DE, Los Angeles Chargers
Bosa racked up 10.5 sacks in only 12 games as a rookie, and he's much more developed at the point of attack than I expected. With the speed to win on the edge and the counter moves to set up blockers, he should be in line to produce a monster season in L.A.
Foxworth: Landon Collins, S, New York Giants
In just his second season, Collins was the best safety in the NFL in 2016. It is that simple. And at just 23 years old, he is still learning the nuances of the position. Outside of an unfortunate injury, I can't imagine a scenario that leaves him out of the 25 again.
Graziano: Mike Evans, WR, Tampa Bay Buccaneers
I'm a big Bosa guy, so I almost just echoed Bowen here, but Bosa is close enough to the top 25 as is. Give me Evans, whose physical tools could vault him into the same discussion as the top three or four wide receivers on this list. With DeSean Jackson working downfield, Evans could be in for his best season yet.
Sando: Joey Bosa, DE, Los Angeles Chargers
Easy one here. Not much elaboration required.
Schatz: Joey Bosa, DE, Los Angeles Chargers
Sorry to be so uninteresting, but he's already near the top 25 and should develop further in his second NFL season.
Yates: Leonard Williams, DL, New York Jets
The Jets are undergoing a major franchise rebuild, but it could be argued that Williams is the centerpiece of it all. He's that good, that young and that talented. Williams is a long-levered, forceful interior lineman who can anchor space in the middle of the New York defense but also provide pocket disruption. He's a superstar in the making.
The rookie who will crack next year's NFLRank is …
Bowen: Christian McCaffrey, RB, Carolina Panthers
With the route-running skills of a wide receiver and the lateral speed to shake defenders in the open field, McCaffrey should be a matchup nightmare as a rookie. Good luck checking this guy in the passing game. Plus, with the ability he has shown this preseason to push the ball between the tackles, he could be a three-down weapon for the Panthers.
Foxworth: John Ross, WR, Cincinnati Bengals
Calling Ross fast is an understatement. His record-setting 4.22 40-yard dash time was the talk of the combine. But he isn't just a sprinter. Ross is a skilled route runner with the ability to change direction suddenly. And he gets off press well. He will be a nightmare for even the best corners. But he'll likely be matched up with weaker corners because perennial Pro-Bowler A.J. Green will attract the attention of the top corners. As long as the Bengals' weakened offensive line can protect Andy Dalton, Ross will impress.
Graziano: Christian McCaffrey, RB, Carolina Panthers
 I think his role in the Carolina offense is going to be significant enough — and varied enough — to make him an instant star. Panthers players on both sides of the ball were lauding totally different aspects of McCaffrey's game in training camp, and I think he's going to help as a runner, pass-catcher and overall game-changer for this offense.
Sando: Christian McCaffrey, RB, Carolina Panthers
I spoke with an NFL team executive who thought McCaffrey could become Carolina's biggest star, which is saying something.
Schatz: Myles Garrett, DE, Cleveland Browns
There were three quarterbacks chosen in the top dozen picks of the draft this year. The Browns, who needed a quarterback, took Garrett instead of one of them. There was a reason they did this.
Yates: Christian McCaffrey, RB, Carolina Panthers
When it comes to evaluating whether a rookie can make an instant impact, it helps to identify those who have a defined role. While the preseason can be fool's gold in some ways, it's apparent that the Panthers are dedicated to manufacturing touches for the electric McCaffrey. Moreover, he has value in three phases of the game: as a runner, receiver and returner.