NFL Preseason 2017: Week 4 TV Schedule, Odds And Expert Picks Against The Spread
The 2017 NFL preseason is coming to an end. After three weeks of injury-laden exhibition football, many fans are more than ready for it to finally wrap up, while others are just glad to have more pigskin in their lives. Regardless of what side of that fence you fall on, Week 4 will be here and over before you know it as every single team in the league is in action on Thursday night.
Most clubs will use this preseason finale as an opportunity to get one last long look at the players on the roster fringes before final cuts have to be made. Organizations are required to submit a final 53-man roster to the league by 4 p.m. on September 2nd, which means there is precious little time to decide on who to keep and who to say goodbye to.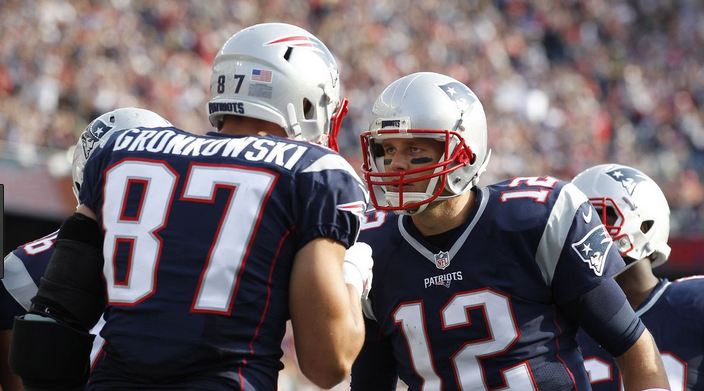 For this reason, most starters generally do not play many, if any, snaps in Week 4. It may not be the most exciting slate of games, but sportsbooks are offering odds on these contests and wagering can make the games much more enjoyable to watch. There's also a good amount of value to be found if you know where to look.
A respected football handicapper, has been helping readers pick winners all month long and has one final preseason tip in store. Before getting to his play of the week, let's take a quick look at the odds for every game and complete schedule—including TV information—for Week 4 of the 2017 NFL preseason.
2017 NFL Preseason Week 4 Schedule and Odds
Date/Game
Time (EST) / TV
Odds
Over/Under
Thursday, August 31
 
Los Angeles Rams at Green Bay Packers
7 p.m.
GB -3.5
38
Philadelphia Eagles at New York Jets
7 p.m. / NFLN
NYJ -1
36
Cincinnati Bengals at Indianapolis Colts
7 p.m.
IND -2
36.5
Jacksonville Jaguars at Atlanta Falcons
7 p.m.
ATL -3
38
Pittsburgh Steelers at Carolina Panthers
7:30 p.m.
CAR -4
38
Washington Redskins at Tampa Bay Buccaneers
7:30 p.m.
TB -2.5
36.5
New York Giants at New England Patriots
7:30 p.m.
NE -3
38.5
Cleveland Browns at Chicago Bears
8 p.m.
CHI -3
36.5
Baltimore Ravens at New Orleans Saints
8 p.m.
NO -3
37
Miami Dolphins at Minnesota Vikings
8 p.m.
MIN -3
38
Tennessee Titans at Kansas City Chiefs
8:30 p.m.
KC -3.5
38
Arizona Cardinals at Denver Broncos
9 p.m.
DEN -2.5
37.5
Los Angeles Chargers at San Francisco 49ers
10 p.m.
SF -1
38
Seattle Seahawks at Oakland Raiders
10 p.m. / NFLN
SEA -1
40
Preseason Week 4 Pick: New York Giants at New England Patriots
This is one of the more interesting matchups of the preseason, especially considering the history between the two storied franchises. These teams have met in the preseason finale for the last 12 years straight and 27 times total before, with the Giants holding a 17-9 edge in exhibition play.
It's the meetings when it counts that have been far more interesting, however, especially considering how the two recent Super Bowl showdowns played out. New York captured both of these as an underdog in stunning fashion, but the bad blood extends beyond the big game. These non-conference foes have met in three regular season games over the past decade, with New England holding a 2-1 advantage. All five of these matchups could all be described as nothing short of thrilling, as they were each decided by four or fewer points.
The Patriots won the most recent battle, a 2015 regular season contest in which they overcame a double-digit deficit in the second half to escape with a 27-26 victory after Stephen Gostkowski booted a last-second field goal. It represented at least a modicum of revenge for the Pats, as they lost the prior Super Bowl matchup on a last-minute touchdown drive. It was a familiar heartbreak for fans in New England, who had to endure a loss in the first Super Bowl meeting with the G-Men thanks in large part to David Tyree and his legendary "Helmet Catch" deep in the fourth quarter.
Those tough defeats on the sports' grandest stage stung for the Patriots, but they didn't let it derail their franchise. The team has won two of the last three championships and is the odds-on favorite to win it all again this season.
The real road to a title doesn't begin until September 7, however, when they kick off the 2017 campaign against the Kansas City Chiefs on Thursday Night Football. The Patriots will likely exercise extreme caution in this one, not wanting to risk any further injuries after losing star wideout Julian Edelman for the season to a torn ACL in their Week 3 preseason game.
It was a huge blow to the squad, as Edelman has been quarterback Tom Brady's favorite target since his breakout 2013 season and has hauled in 436 receptions—including the postseason—since that time. That is 187 more catches than Rob Gronkowski, who is the next leading pass-catcher on the Patriots with 249 receptions in the same span.